A Look Behind the Scenes
Candidate Presentation
Major Components of a Private Executive Search: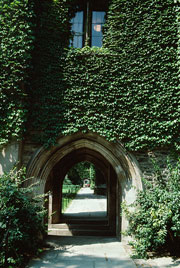 We normally present a panel of three to five finalist candidates for each assignment. For each candidate, we provide you with a resume plus comments from our meetings with the candidate.
John Jameson
Interview Comments (Excerpt)
John is currently the Program Director for the next generation high altitude jet at Ever Upward. He oversees a staff of 26 directly, and the remaining 200 or so people involved in the program at this stage report to him on a matrix basis. He reports to the Vice President/General Manager for the division. Annual budget is in the $130-million to $150-million range.
Previously, he was the Deputy Director of the Technology Advancement Center there, overseeing a direct staff of 14, plus, once again, a large staff reporting on a matrix basis.
In addition to his responsibilities on his current project, John is also working on the electronic subsystems for a $6-billion program that is currently being manufactured. He and the technical director from his days as at the Technology Advancement Center took this project on because the development of this system was floundering, and they felt that the system needed extra attention.
John spent 22 years in the Navy, retiring as a Captain. He started as a jet fighter pilot, and eventually became an aircraft carrier airwing commander, overseeing 1800 people. Before that, he had a program manager-type position at the Pentagon, where he was the Warfare Requirements officer for all naval aviation F-14 programs. In addition, he was responsible for a fighter squadron in Desert Storm, and was a Top Gun instructor. He advanced quickly while in the military, and made Captain after only 17 years.
John is relatively new to the civilian world, having left the Navy 6 years ago. He has a curious combination of a military and a business mindset; he has a sense of responsibility that is unparalleled – his word is something that will happen, something that came from his Naval career. However, he isn't one to melt into or hide behind a bureaucracy. He has little patience for such systems, which is why we believe he'll thrive in our more flexible atmosphere. He finds the atmosphere at [his current employer] to be stifling at times.
John possesses a good sense of humor, is well-spoken, and naturally likable. We were surprised at his knowledge of electronic systems and other seaboard technology – he spoke as if he had spent a number of years in engineering. He is well-positioned where he is, and was not in the job market at all when we contacted him, but he likes the idea of moving to a smaller operation than Ever Upward.