A Look Behind the Scenes
Position Definition/Performance Criteria
Major Components of a Private Executive Search: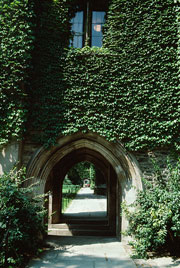 We recommend building the position from performance criteria, which are achievement-based, rather than duty-based. During the presearch interviews, we ask the question, "What will this person need to have achieved two years from now for you to look at him or her as superior?", and build the criteria from the answers to this question.
PERFORMANCE CRITERIA:
An excellent Vice President of Business Development & Marketing …
Builds and manages a superior team. This person identifies outstanding people at all levels, and mentors, matures and grows them. He or she is an excellent manager of managers, and knows how to help a manager lead his or her group.
Manages people while handling projects on his or her own. Because we are a small division, this person takes on and completes some projects on his or her own, while at the same time managing other people who are involved in a wide variety of other projects.
Is both strategic and tactical. Has developed a marketing strategy and implemented it; has marketing and program management working hand-in-hand.
Understands the military procurement process, both domestically and internationally. Is comfortable partnering with the major primes, working with the Department of Defense, with foreign governments, and with foreign primes. Is knowledgeable about military procurement contracts and the bid process.
Is strong technically. The VP/Marketing understands the unique technology of our products. He or she is technically curious, and enjoys being involved in the development of cutting edge technology.
Understands our manufacturing and engineering capabilities. This person is working with our engineering and manufacturing staff to develop products that not only have strong market potential, but are also manufacturable.
Works with other departments on a non-hierarchical basis. He or she is working well with our engineering, manufacturing, and finance staff as a peer, and has gained the respect of everyone in the organization.
Determines the direction we go next. (What is there beyond our traditional products?)