A Look Behind the Scenes
Candidate Presentation
Major Components of a Physician Search Assignment: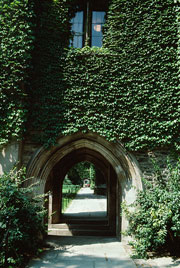 We normally present a panel of three to five finalist candidates for each assignment, all of whom we have met with personally. For each candidate, we provide you with a CV plus comments from our meeting and discussions with the candidate.
James DeLanse, M.D.
Our View (excerpt)
Dr. DeLanse is a thoracic surgeon with a strong background in cancer procedures, and who also does some general surgery.
Dr. DeLanse is presently a member of a 9-physician private surgical practice in which he is the only thoracic surgeon. He practices at four hospitals in the greater Raleigh/Durham area, and when on service call, he covers these hospitals for both thoracic and general surgery cases. Two years ago, he established the thoracic program for St. Ignatius, a 125-bed Catholic hospital, where he is now the surgical director of critical care. He also runs the thoracic cancer program for that hospital.
His current case mix includes lung resections, esophagectomies, and many thorascopic cases (including a significant number of pulmonary nodule cases). Cancer cases comprise about 60% of his work. He also does some general surgery cases when on call, and covers his partners' patients when on call. He pushes hard, and now does 500 to 600 cases a year.
He is interested in leaving for several reasons. Both he and his wife are from small towns in Upstate New York, and both have a real interest in returning to a small city lifestyle, closer to their families. Dr. DeLanse would also prefer not to cover four widely separated hospitals as he does now. In addition, his group is having some problems that have cut his income significantly, even though his receipts have remained the same (his group shares revenues equally, regardless of production).
His biggest reservation about coming to a small city is that he will not be able to do a significant amount of thoracic work. He is willing to do general surgery procedures as part of his practice, but once he is established, he would like to be able to have at least 50% of his case mix be thoracic procedures. He realizes that this may not be possible immediately and that he may have to do a higher percentage of general surgery cases initially, but wants his practice to be at least half thoracic long-term.
After reviewing our surgical records and our out-migration data, he commented that it is possible that many thoracic procedures are either going untreated, or are being treated using different means, because of the lack of a strong thoracic program in the county. Essentially, a thoracic program may be an if we build it, they will come – the patients will appear once they and the referring physicians have confidence that a strong thoracic program is available.
Dr. DeLanse is soft-spoken, and comes across as a little introverted. Despite his quietness, however, he can make a thoracic procedure immediately clear and understandable on a layman's level, and he will have no trouble communicating these to patients and to referring physicians.
Dr. DeLanse grew up near Binghamton, New York, and is a graduate of the University of Virginia. He went to medical school at Pittsburgh and completed his surgical/cardiothoracic residency and a general thoracic fellowship at The Cleveland Clinic. He is board-certified in surgery and in thoracic surgery.
His wife grew up in Utica, New York, and they have relatives in that area. They have three children, ages 7, 9 and 11. In their spare time, they like outdoor activities. They are big into boating, and they also ski when they can (although this is difficult in North Carolina). In addition, Dr. DeLanse and their children are big Yankee fans.
They are not entirely unhappy in their area, however, and Dr. DeLanse has many options available to him – as most board-certified thoracic surgeons want to do cardiac procedures as well as general thoracic procedures, the number who concentrate on non-cardiac cases is small.
Dr. DeLanse brings us a much-needed combination of skills. He has thoracic surgery as well as thoracic cancer experience, and he also has experience establishing programs in both of these areas at a small hospital that is very much like our hospital.