A Look Behind the Scenes
Position Definition/Performance Criteria
Major Components of a Physician Search Assignment: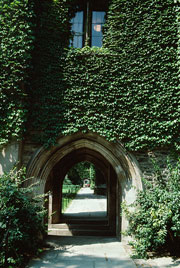 We recommend building the position from performance criteria, which are achievement-based, rather than duty-based. During the presearch interviews, we ask the question, "What will this person need to have achieved two years from now for you to look at him or her as superior?", and build the criteria from the answers to this question.
PERFORMANCE CRITERIA
An excellent General Surgeon:
Is clinically superior.  This surgeon is clearly a superior clinician and has a low complication rate.  He or she has accomplished general surgical skills, including strong laparoscopic skills, experience in thoracic, vascular, colorectal, hernia, gall bladder, wound care and breast procedures, as well as acute abdominal surgery of all types.  "Good in the belly" overall.
Has developed the respect of referring physicians.  This person has developed the respect of both the physicians at the Mid-City Family Practice Institute and that of the other family practitioners and internists in our city, as well as the other surgeons and specialists in town.  Not only do they respect his or her surgical skills, but they like this physician on a personal basis, and are regularly referring patients to him or her.
Relates to co-workers on a non-hierarchical basis.  This surgeon relates as a peer not only with the other General Surgeons, but also with the hospital physicians, administrators, and nursing/support staff.
Is a part of the community.  The General Surgeon is visible and active in the greater community.
Has a venture business sense.  This person is not only a fine General Surgeon, but is also an entrepreneur who understands how to promote a practice, and the need for this.  He or she first builds a general surgery practice in our city, and then continues to create new ways to augment and improve the practice there.
Rapidly develops an economically-healthy practice.  This General Surgeon has quickly developed a strong reputation in the community, and has built a thriving,economically-viable practice.